NEED A JOB, MORE MONEY, IMPROVED PERFORMANCE, A PROMOTION, OR BETTER BALANCE?
Are you a successful business professional who wants to discover and/or pursue your purpose, dreams or personal vision in your career?
Are you a successful professional who wants to become even more successful and/or get promoted in the job you're already in?
Are you committed to excelling in all aspects of a new job?
Do you want to find a great job or contract gig faster?
Are you ready to thrive in your work, feel less stressed, earn more, enjoy more time freedom, or simply build a career that supports your long-term personal goals?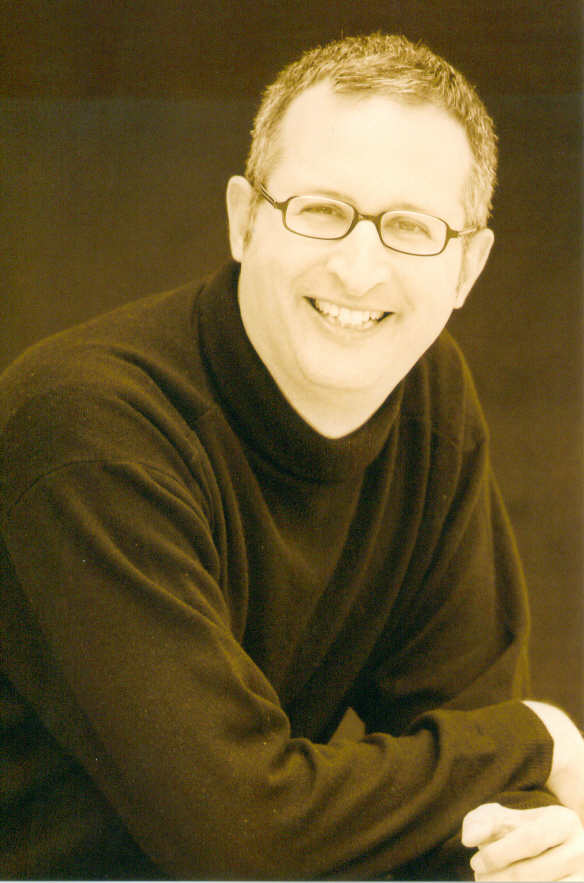 Peter Jacobs serves college-educated business professionals who typically work or wish to work in Finance, Marketing, Business Development, Sales, Accounting, Purchasing, and Law in the US or abroad. Peter's clients are "solopreneurs" who either work as independent service providers or as full-time or part-time employees.
Peter helps his clients "get unstuck" or make even more progress in their jobs and careers .
He proposes a 10-Step Process for indentifying and pursuing a career dream or vision in line with your personal purpose, a Career Marketing Plan to equip his clients to market themselves and their services, and a 10-Step Approach to Ensure Success in the First 90 Days of a new job


Here are what a few of Peter's clients have to say about working with him:
Working with Peter was key to evaluating several career opportunities and choosing one that best fit my goals and personal values. He took the time to understand what I was looking for and then asked tough questions to help me develop a solid plan.
Jim Schnarr
SVP / Technology Manager Wells Fargo
Peter was more than supportive of my goals - in fact, he continually challenged me to take yet another step out of my comfort zone. The end result has been truly amazing...my bank balance has never looked healthier, I can barely keep up with the new business I'm generating and I feel happier than I have in years!
Kate James
Director, Total Balance Group Pty Ltd.
Peter opens doors for you to improve your effectiveness in communicating with others. I attribute my last career transition in good part to his coaching.

Conrad Asper
Non-Profit Marketing & Development Manager
Your suggestions were incredibly helpful. You helped me to focus my efforts and get organized in developing my business. You were highly perceptive of barriers that were holding me back -- and ready with solutions that worked for me.
David Marks
Entrepreneur
Finding rewarding work does not have to be an endless struggle. At the end of the day, the key ingredients of a successful service marketing campaign are knowledge of what you are selling and to whom, along with a plan to communicate to potential clients and employers the value you bring to the table and how you can meet their needs.
Key steps in this process include:
Figure out what services you want to sell and to whom!
Develop and carry out a focused marketing plan.
Learn how to negotiate for results.
Deliver high-quality services; exceed your clients' or employer's expectations.
Never stop networking!
You can learn more about the services Peter offers by clicking here.
For a free consultation by phone, please contact Peter at peter.jacobs@gccoach.com.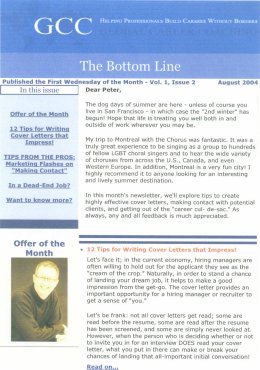 For FREE tips on how to have a great career, reap the rewards that really matter to you, and keep balance in your life, subscribe to "The Bottom Line," Global Career Coaching's monthly newsletter, by filling out the following form:
Visit my BLOG at http://tinyurl.com/zjndb.
Licensed Facilitator and/or Coach:
Peter is a member of: